ENVIRONMENTAL  & RECLAMATION SUCCESS MONITORING
Owl Moon Environmental Inc. conducts environmental monitoring programs in areas of large and small industrial developments, from regional to local scales. Monitoring of wildlife, and in particular of wildlife colonization and habitat use in reclaimed areas, is a primary area of interest.
Birds

We conduct songbird capture-recapture bird banding using the Monitoring Avian Productivity and Survivorship (MAPS) protocol to collect avian population vital rates in the Boreal forest in collaboration with the Institute for Bird Populations (IBP). These data are analyzed to evaluate the use of reclaimed, disturbed and natural habitats by songbirds and other landbirds. This bird-banding program generates data on the populations of a large number of species during the nesting and breeding season.
As part of independent studies or as a supplement to the MAPS program, we use automated acoustic recording units to record the songs of diurnal and nocturnal birds. Our systems are solar-powered and provide a high degree of flexibility for continuous monitoring. The recording system is passive, causing no disturbance that may cause birds to reduce or stop calling. Species that are difficult to hear and identify by field personnel can be confidently identified using specialty software to analyze the recordings. Other avian research and monitoring initiatives include:
Migratory waterfowl surveys, census, and effects monitoring

Tree swallow nest box monitoring to estimate productivity and survival

Avian toxicology and exposure to inorganic compounds

Nocturnal call-playback surveys for owls, yellow rail and other species of concern

Diurnal call-playback and nest searches for raptors

Research collaborations using stable isotope sampling and geolocator technology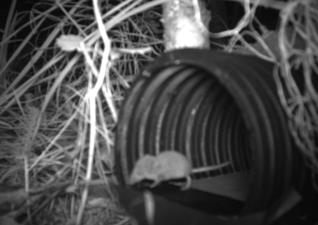 Large and Small Mammals
Our main focus is the monitoring of large mammals in reclaimed, disturbed and natural areas using remote, motion-triggered cameras, a technique called "camera trapping".  The presence, relative abundance and diversity of large mammals in an area are determined from the photographs to understand wildlife colonization of reclaimed and disturbed habitats. We also have extensive experience conducting:
Small mammal track plate studies & camera trapping

Carnivore hair snagging for DNA analysis

Carnivore den site surveys (grizzly bear, wolf, wolverine)

Ungulate aerial surveys (woodland & barren ground caribou, moose)

Snow track surveys

Scat and pellet surveys

Telemetry
Bats
We monitor the presence of bats using mist-net and harp trap capture techniques, and where required, hand capture from roosts. We use automated recording units to record the ultrasonic calls of bats as they forage. The analyses of ultrasonic bat calls (an example of a Silver-haired Bat call shown in the top right photo) provide information on resident and migrant species relative abundance, as well as a measure of habitat quality and proximity to nearby roost locations. Our bat specialist also has experience conducting:
Underground mine and building roost surveys

DNA sampling

Telemetry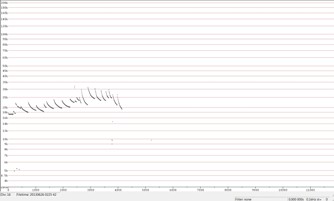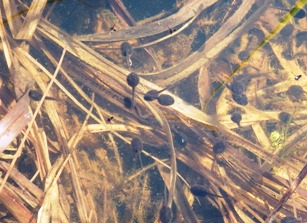 Amphibians & Reptiles
We use automated recording units to record the calls of toads and frogs, providing data on species presence and relative abundance. Recordings allow for positive species identification and improve detection probabilities for species of concern such as the Canadian Toad, which has a complicated life cycle and variable calling patterns. We are also experienced conducting ground-based field surveys for both amphibians and reptiles, including:
Visual surveys for adult and juvenile amphibians, eggs, and tadpoles

Nocturnal amphibian call surveys

Snake hibernacula & drift fence-funnel trapping studies
Forests & Wetlands
Owl Moon Environmental Inc. provides management and technical oversight of large-scale forest and wetland monitoring and research programs, including management of teams of experts and technical specialists.  The evaluation of the effects of air emissions and atmospheric deposition on Boreal forest systems is an area of expertise.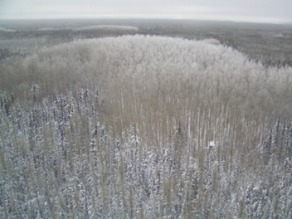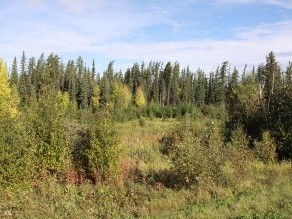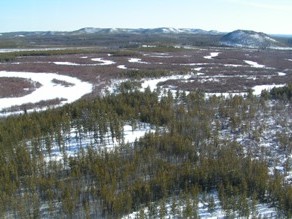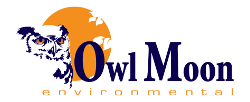 OWL MOON ENVIRONMENTAL INC.
324 Killdeer Way, Fort McMurray, AB  T9K 0R3
(403) 512-4039